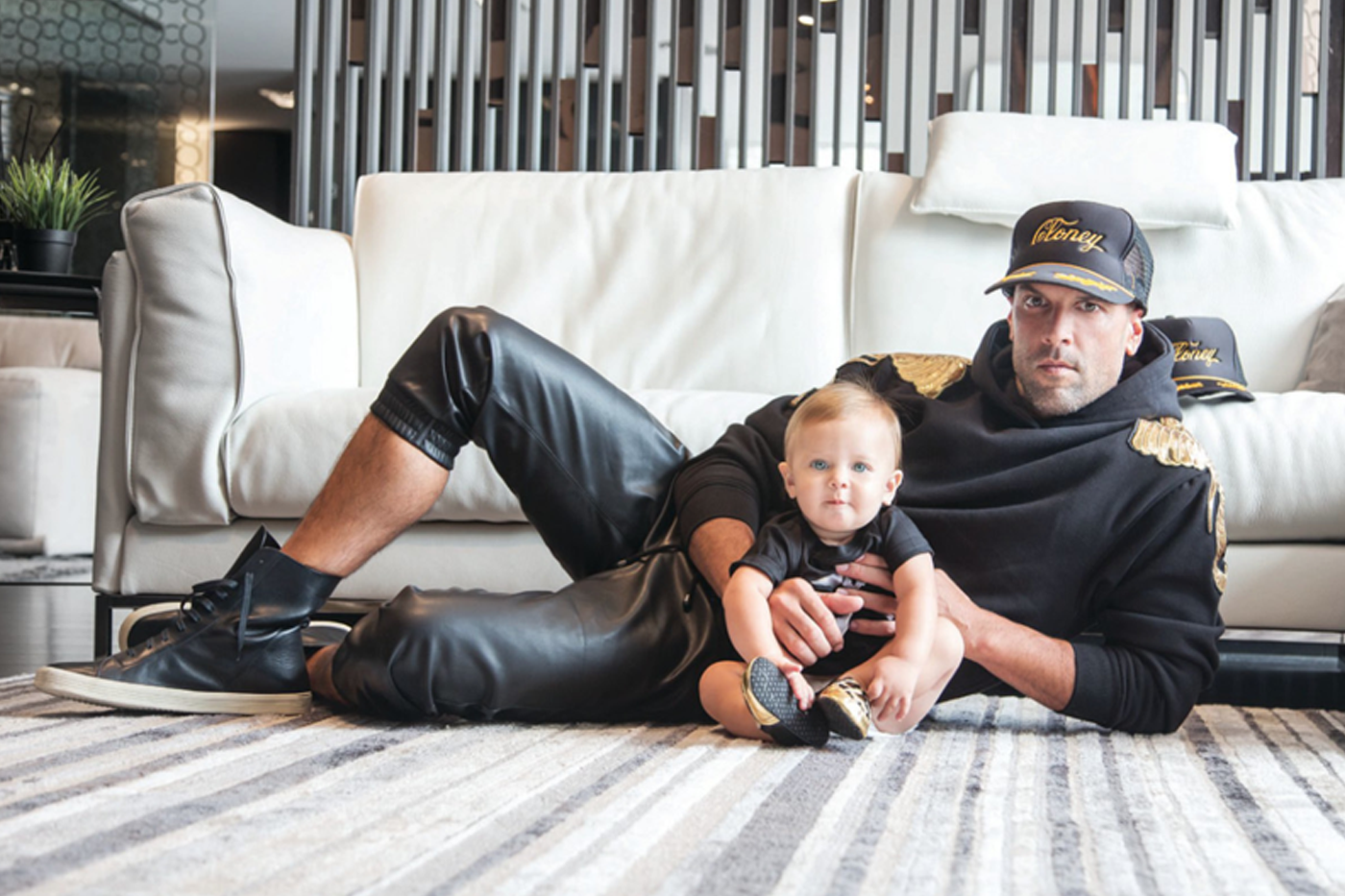 Angeleno Magazine Covers: Duke Christian George III
For the last 22 years, Duke Christian George III has lived at the epicenter of pop culture, thanks to his wide-ranging list of talents and accolades. These include being a professional dancer for the likes of Britney Spears, Will Smith, and P. Diddy. A celebrity stylist, and an actor with 2 movies slated for release this year, Brad Furman's "Labyrinth" co-starring alongside Johnny Depp and Forest Whitaker, and "Two for One" alongside Erika Christensen. With these experiences, Duke's very existence and success in this world has put him in the unique position to not only create entertainment but utilize the pop culture world around him. In his newest endeavor Cloney, a luxury brand, Duke has funneled his passion success, and knowledge from his past trifecta into his first collection of streetwear. 
Q: What qualities make you a Modern Man?
A: I'd say the fact that I'm a dream chaser and a creator. My life moves with me. I don't rest on my laurels. My career has shifted a thousand times from profession dancer, musician to actor and now clothing designer. I push myself to strive into new ventures and now that I'm a feather, my dreams have never been bigger.
Q: If you had to choose another career, what do you think you would be?
A: I'd be Rocky...Rocky IV to be exact.
Q: Who is the most important person in your life?
A: My son Duke IV pictured here with me.
Q: What is your spirit animal?
A: A dragon from Game of Thrones.
Q: What were you like as a kid?
A: I should probably just leave you with the fact that I dressed like Michael Jackson everywhere I went, even to a baseball party, and I still have my MJ glove framed in my house.